Our corporate policy at a glance
In 1981 the company Uwe Kloska GmbH was founded as a technical supplier in Bremen. Today it is still the group's headquarter. Over recent years other companies joined the group, each completing the service portfolio in a different way. Our team of experienced experts in all relevant areas is familiar with working customer-orientated and serving our clients continuously over long periods of time. We make use of our flexibility and creativity in order to meet all the frequently changing demands of the market.
We want to use opportunities to be a reliable partner for our customers and constantly work to improve our services. A contribution to this is made by our certified management systems, which are designed to ensure that all activities that have an impact on customer satisfaction, product and service quality, environment and safety are planned, controlled, monitored and sustainable. In detail, the goals of the management systems of the Kloska Group are:
Quality management (DIN EN ISO 9001)
Maximum supply availability
Attractive service portfolio
Wide product range of reliably high quality
Zero-defect service
Highest level of customer satisfaction
Food safety (DIN EN ISO 22000)
Guarantee food safety
Providing balanced, nutritious and healthy food for the crew of ships, offshore wind farms and research stations
Broad and reliable product range
Global supplier network to offer maximum delivery reliability
Environmental management (DIN EN ISO 14001)
Prevention and reduction of waste
Reuse of packaging materials
Optimization of transports and capacity utilization
Energy management (DIN EN ISO 50001)
Conscientious use of energy sources as a scarce resource
Green Economy – consideration of climate protection goals in economic decisions
Increase of energy efficiency, saving of energy
By acting in a market-oriented manner and promoting innovation, we want to secure our lead in the growing international competition. The qualification, motivation and identification of our employees throughout the company is an important success factor for this.
Open and honest communication as well as socially responsible and ethically correct actions are a matter of course for us.
We make our contribution that the Kloska Group remains an independent, internationally oriented and successful family business.

The management of the Kloska Group commits itself to the observance of all laws and legal requirements, standard requirements for compliance with management systems as well as customer requirements. The management asks all employees to also comply with all regulations at any time, to point out grievances to superiors and to remedy them immediately in order to carry out all activities at the highest level and to improve them continuously.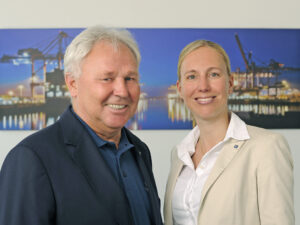 Here you can download our certificates